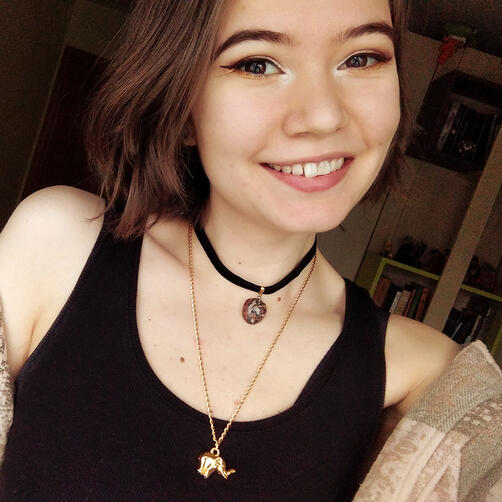 Nora García Martínez | ♀ | 25
Hi! I am a digital artist specialized in illustration and visual development.Born in the verdant landscapes of Asturias (Spain), I have great interest for animals and nature, including fantasy worlds.I am always willing to enjoy a chill afternoon of tea, chat and doodles.Thanks a lot for your time! ♥
LANGUAGES
English (Cambridge C1 - Advanced)
Spanish (native)SOFTWARE
Photoshop CC (main tool)
Adobe Suite basic knowledge (Illustrator, Premiere Pro...)
Traditional techniquesEDUCATION
MRSS Arts Pogram (BC, Canada)
'Expert in Illustration' CFP (Oviedo)
'The Art of Color and Light' - Chris Brock (CGMA)WORK
Illustrator & concept artist at VIVA Games (2019 & 2020, Seville)
Currently Freelancing. Clients include: CometCon Asturias, Tale Studios
Welcome to my commission price list.These prices are for personal, NON-commercial use only.
If you wish to publish or sell my artwork,
an additional fee shall be discussed privately.
Please contact me via email for commercial work or job offers.Thank you for your interest!
PRICE INCREMENTS:
· Complex character design/patterns: €10 - €20
· Certain outfits such as elaborate costumes, armors...: €10 - €30Anthro characters must wear clothing.
Outfit references or style ideas are much appreciated.
---
Wallpaper
Price: €160· Knees-up shot of the character
· Abstract/graphic background
· Desktop wallpaper format (can also be used as Twitter banner)
---
chibi
· Graphic background: €160 - 1st & 2nd examples
Includes an element/theme reinforcing the character's personality (i.e. plants, favorite food...).· Simple/blurry scene background: €210 - last example
Softer shading, fully rendered. Perfect for lockscreen use.
---
Mini/DND illustration
Base price: €280+ | Each extra "mini" character: + €80Video game concept or promotional art vibes.
Most species accepted, including human-like, orcs...
"Mini" (tiny chibi) anatomy - can be combined with bigger characters for an additional cost.Pitch me your idea and I'll give you a budget!
---
Reference sheet (& chibi ref. sheet)
Make your own!Flat full body view (front/back): + €70 each
Simple shaded headshot: + €40
··············
Chibi Flat full body view (front/back): + €55 each
Chibi Simple shaded headshot: + €30First chibi outfit: + €60
Extra chibi outfits (using the previous one as base): + €35
Extra chibi outfits (with their own original pose): + €60· Small details (i. e. closeups of eyes, earrings...): + €5
· Complex details (wings, mechanical accessories, etc.): + €10Text info & color palette included
---
TELEGRAM STICKERS
Single sticker: €30 | Double sticker: €55Min. pack of 4, Max. pack of 30
Two characters max. per pack (guests are allowed in double stickers)
---